Drive Improved Customer Experience (CX)
Marketing Automation is much more than "email marketing". Integration of various digital assets, including social, improves your CX by delivering the right content to prospects and customers when they need it.


"Companies that implement lead management systems are enjoying a 10% increase in overall revenue"
- International Data Corporation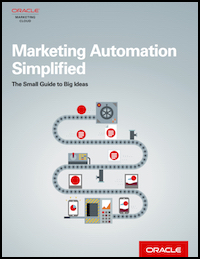 Read this easy to digest guide.
The Marketing Automation Simplified Guide offers an introduction to the 5 Tenets of Modern Marketing, and breaks down the tips marketers need to automate and optimise:
Data and targeting

Email marketing

Lead nurturing

Lead scoring

Content marketing

Sales enablement